~ Introducing My Wisdom of the Desert Tour! ~
Los Angeles, CA : May 9, 10, 19
San Diego, CA : May 15-17
Phoenix, AZ : June 3, 4
Denver, CO : June 14-Oct.
South Florida : Oct. 23, Nov. 1-21 & 26-30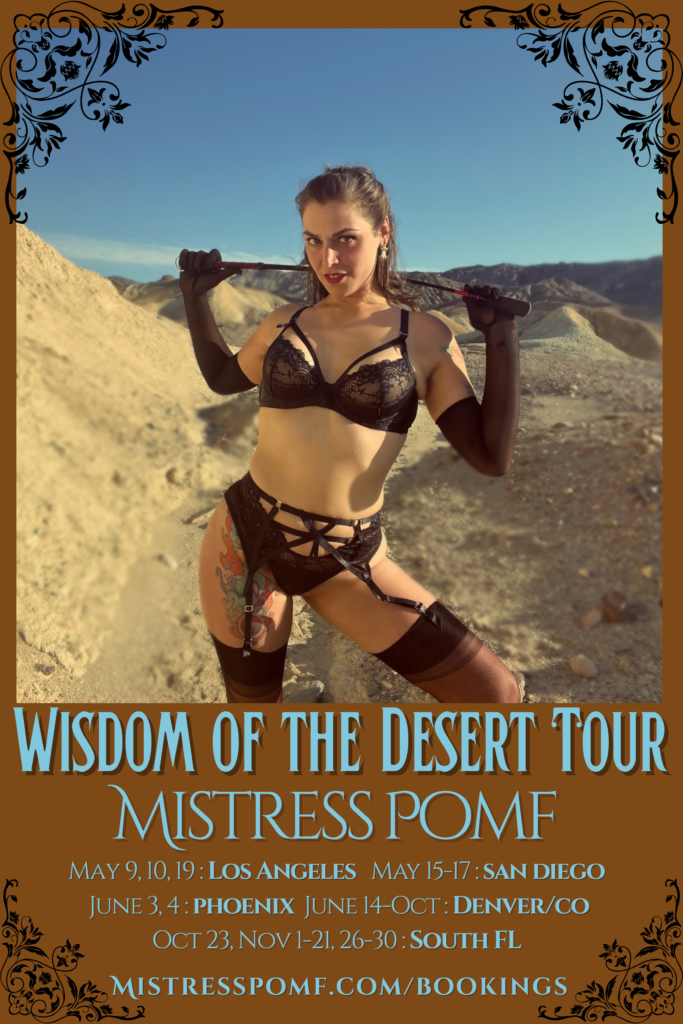 After months of chasing the redwoods I've made My way back to the desert. Each one is oh so different, and I've gotten to know several in the last few years. My tour schedule includes several desert and high desert locations.
The desert is filled with challenges as well as exquisite beauty.
She will give you both tests and lessons. Kriyas may be a given.
Extremes, hot, cold,
Torture — Bliss
Will you submit?
Fear can be present with presence. But you're no stranger to it.
Awaken dear.
She is quiet, oh so quiet, even when great gusts of wind soar through Her.
It's something reminiscent of My implement, swooning into you.
Kissing the wounds of your limitations
Open
Allowing
Receiving
Approving
Do you dare?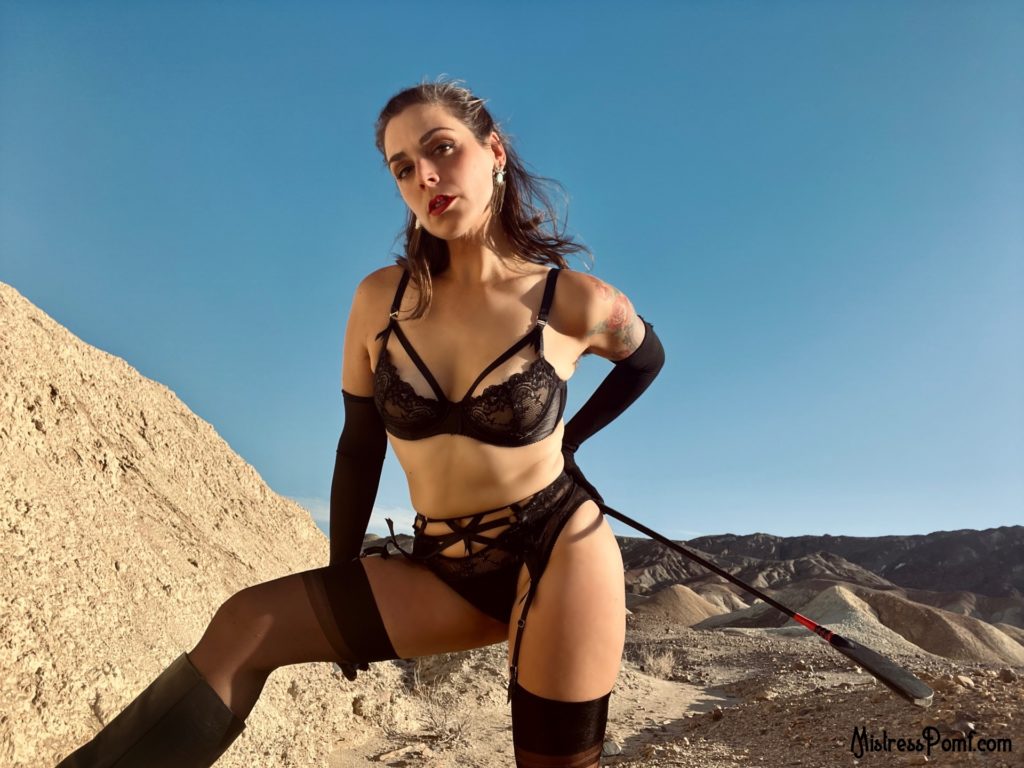 For I have submitted to Her divinity, again and again. I've died in Her arms and been birthed anew.
And those who wander into Her terrain gain experiential knowledge not contained elsewhere.
Do you dare?
She beckons.
I know you thirst.
What you want, wants you…
Surrender & enter Her portal of expansion.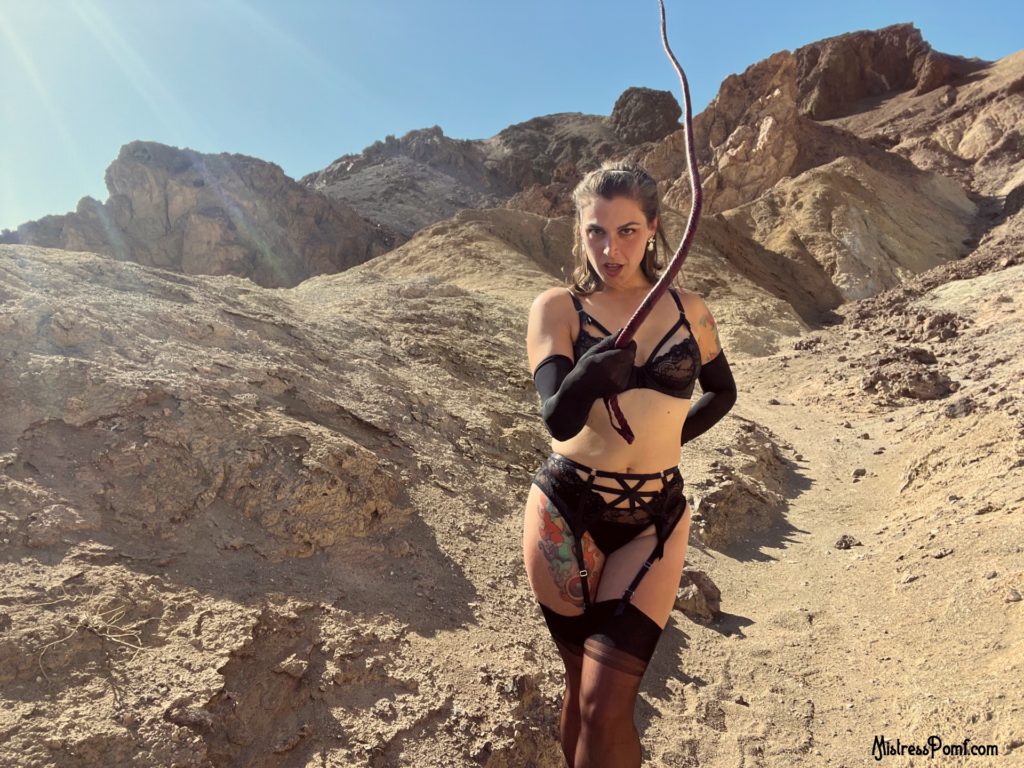 Act now to book a session! Some submissives apply too late and suffer the misery of not being granted a session during My visit to their location. While I do revisit some of the same cities (such as Denver, Phoenix, and South Florida), you may end up waiting some time to fulfill your wishes of immersing in a scene crafted by Me. Thus, book NOW!
Traveling Dominatrix, Nomadic Goddess
I'm a nomadic goddess, born to roam freely and as a result I tour frequently! The cities of South Florida, Phoenix, and Denver are ones I visit most often now. My tour schedule can also be found on the footer of My website here as well as My Twitter page.
Book your BDSM Session in Advance
You will find a selection of the locations I am visiting included on My application form. You have the option to book your BDSM/fetish session in advance. I suggest doing so! We often benefit from planning instead of waiting till the last minute... and possibly missing out!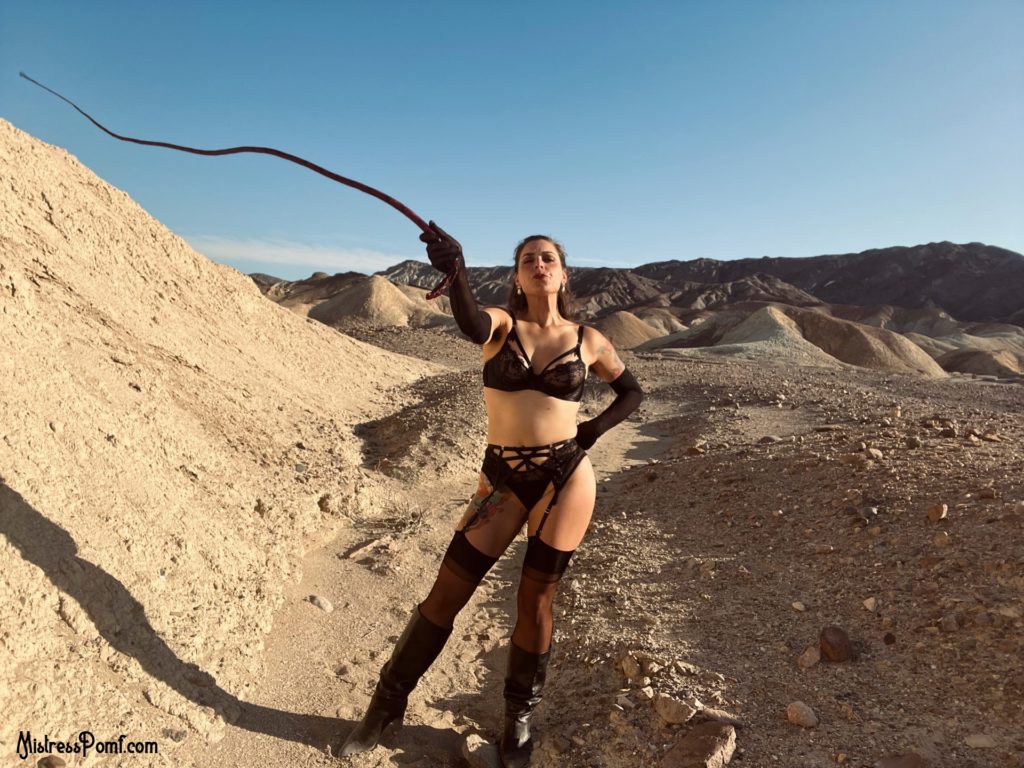 Missed My Travels but Are Still Dreaming Of Sessioning With Me?
If you've missed My travels but are still dreaming of sessioning with Me, you are welcome to submit an application anyway.
When an application is quality and peaks My interest, I will reply back expressing My interest as well as giving information such as My protocol & booking process for you to save going forward. I try My best to keep worthy applications on hand and contact those applicants to offer a session once I am scheduled to visit again.
Do not expect a reply right away if you've submitted late (or for a location I do not already have intentions to visit). Often these replies get sent by the end of a tour when I am no longer caught up in the commotion of traveling.
If you don't see your city included in My tour schedule, you are welcome to submit your application and I may consider including it in a future tour.

South Florida
These days, I am so busy that if a location is not feasible for Me to visit, I will encourage you to travel and session with Me in one of My favorite locations such as My hometown of South Florida. Read more here.
I am always in South Florida at some point in late autumn and winter, and tend to stay for several weeks-months at a time. I divide My time between it and the Southwest, and other travels.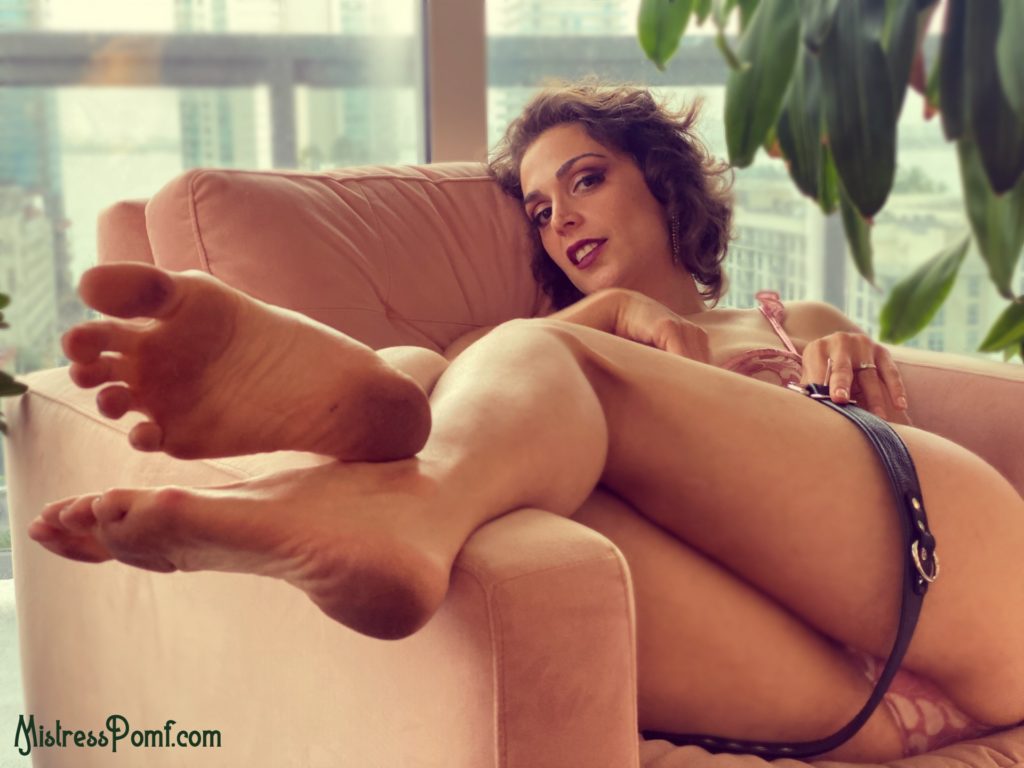 Florida Dominatrix Mistress Pomf lounges in a pink velvet chair and shows her bare feet off to her foot slave.
Fly Me to you...
If W/we are a great match and wish to expedite My journey to your location, I may offer you a "fly Me to you" option. To be eligible you must submit your legal identification to Me, book at least 4+ hours as well as cover all My travel expenses (main examples include: flight, hotel, taxi, and airport car storage).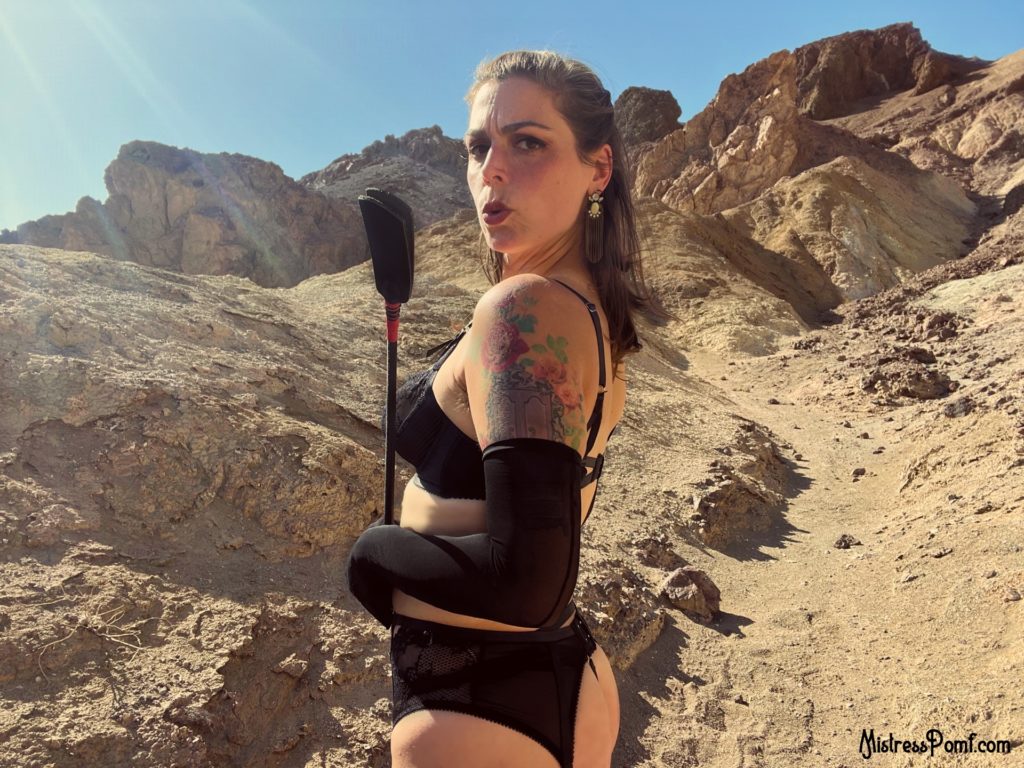 An Ever-Expanding List of Locations I'd Love to Visit or Revisit...
There are places I'd love to visit or revisit, and desire more slaves/submissives in. you see, touring comes with financial risks. It can take time to collect a number of you darlings in one location to make it worth the travel endeavor.
If a location is more obscure or is not a major city, My advertising in the closest major city can be missed. In addition, there are places I enjoy visiting but are not major cities. For example, there are several parts of California that are quite a drive from a major city.
During My several months of exploring California from north to south, I realized just how rural a great deal of it is! To be honest, I prefer many places in Cali that are not the major cities of San Fransisco and Los Angeles.
Once again, I do grant Fly Me to you bookings to worthy submissives!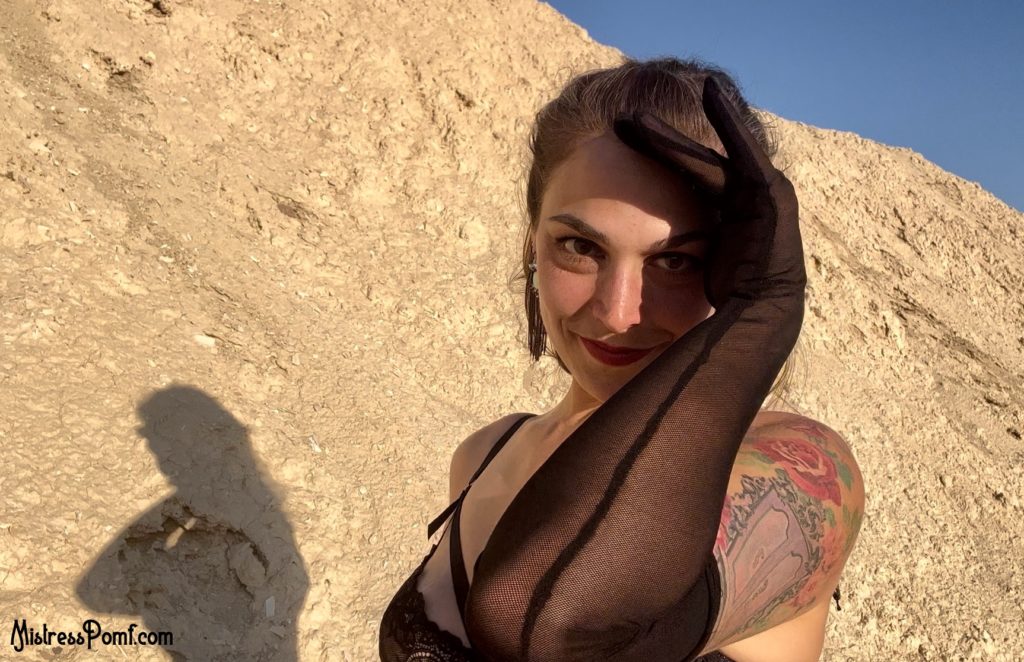 ~ California ~
Humboldt, CA
Where are you miscreants? There are a number of redwoods that long to have Me bind you to them.
Carmel & Monterey, CA
Napa, CA
I had an intoxicating foot fetish session where My slave was put in bondage as I clocked My Goddess feet in raw, Napa Valley honey. My goodness was this erotic!
I prefer visiting Napa instead of San Fransisco these days.
San Diego, CA
A most loyal toilet slave of Mine resides here. O/our scenes always expand My consciousness as a dominant. I desire more submissives who I can carry this energy into other sessions with here!
~ Washington State ~
I had some of the best experiences of My life in Washington State. I just love the PNW! Touring Seattle, WA is in the cards again for sure! But, you may need to wait till summer 2024 or so.
~ NYC ~
As you may be aware, I was based in NYC for some time. In addition, I regularly toured other cities of the Northeast such as Boston, Philly, Washington DC, and parts of New Hampshire.  My travels have taken Me out west/southwest these days. NYC, it has been too long though, and we are due for a reunion!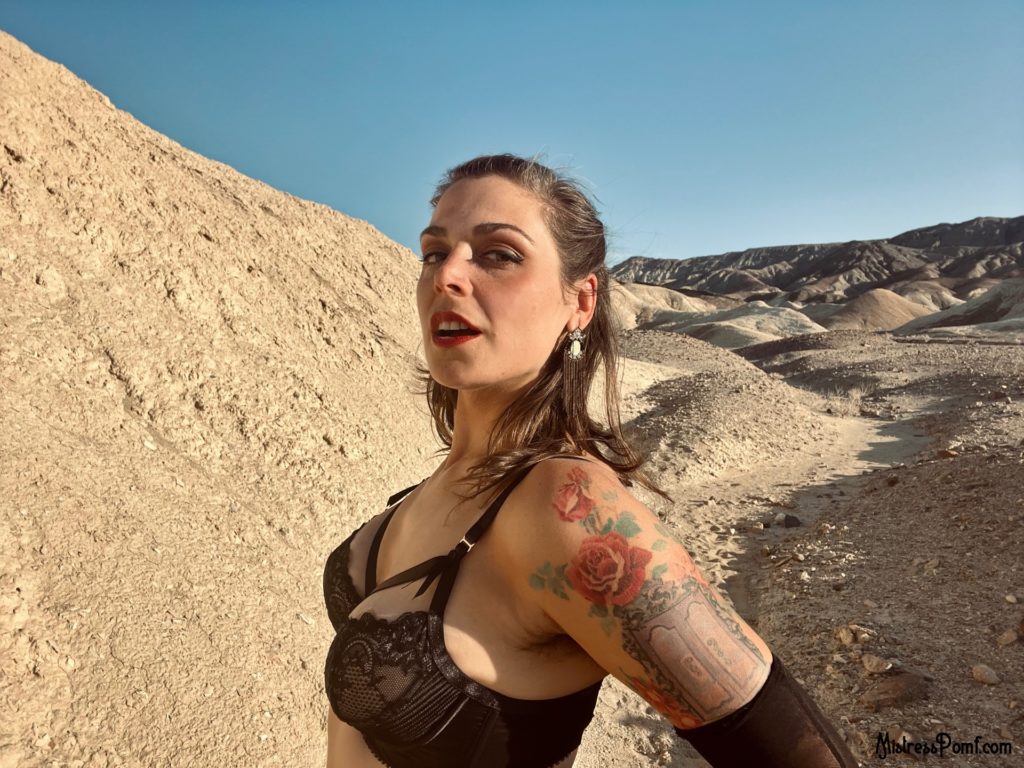 ~ Europe ~
England
Wales
Scotland
Ireland
Germany
Italy
Sicily
Greece
Holland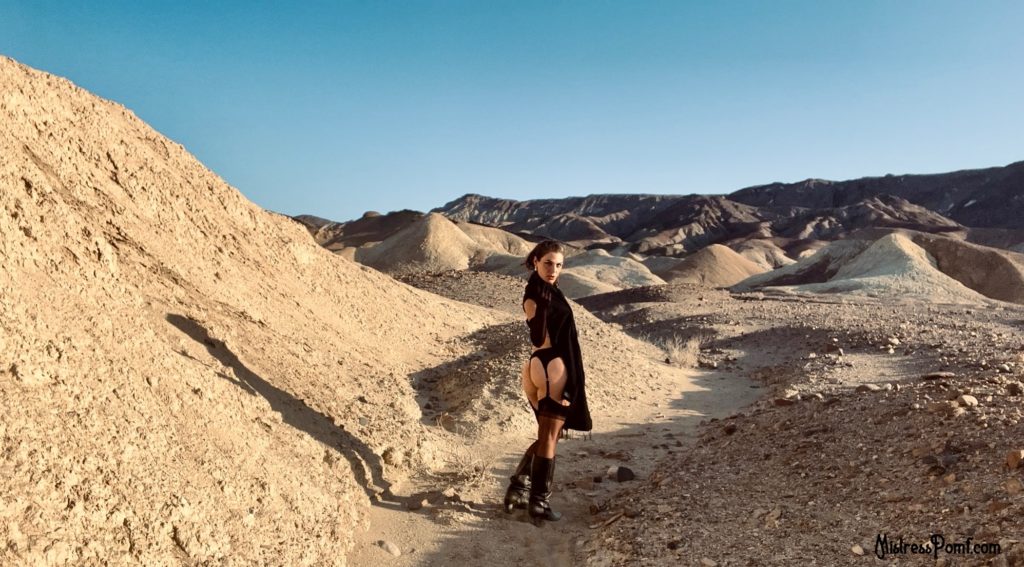 ~ Middle East ~
Israel
~ Central & South America ~
Costa Rica
Argentina
~ Asia ~
Bali
Thailand
Japan
Korea (My home for many years)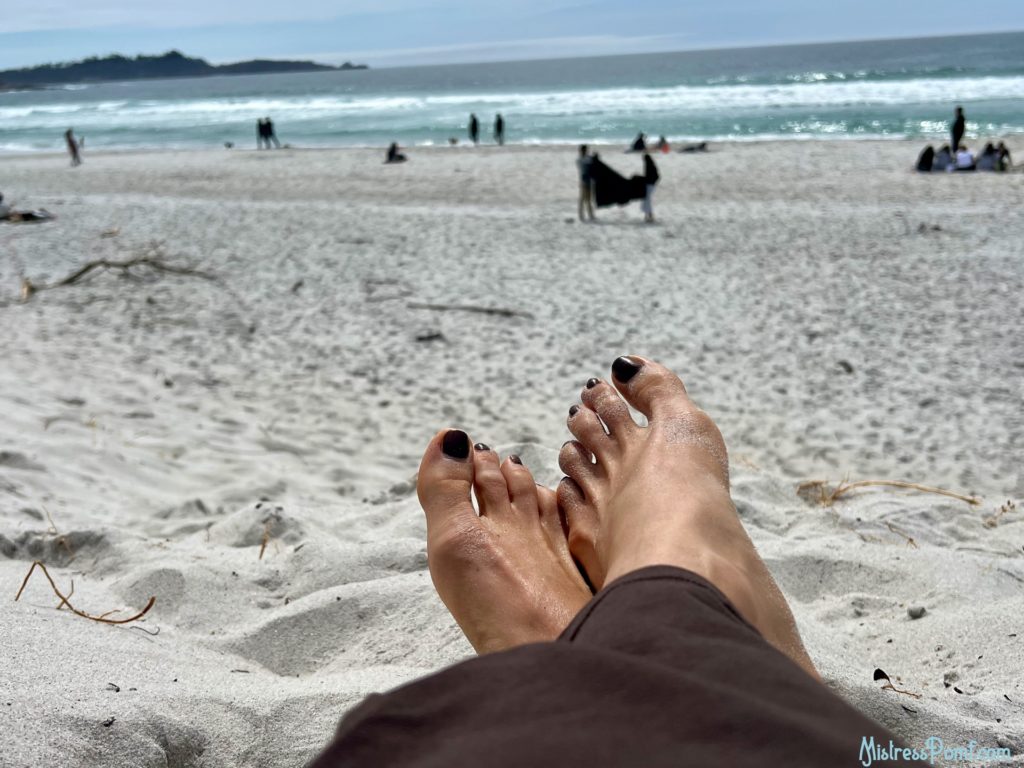 My Goddess feet have traversed far and wide, from the Big Apple to the most bustling of Asian cities, to the more obscure, off the beaten path terrain. Magic can be discovered, cultivated, and experienced anywhere!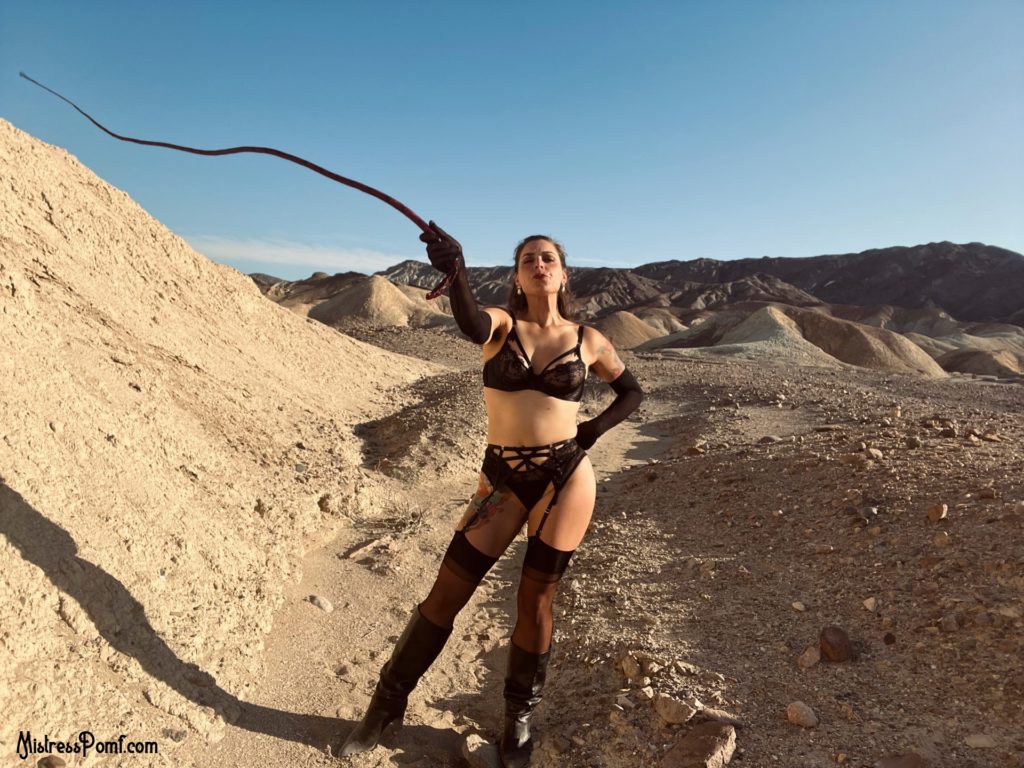 Are you ready to float in the ecstasy of your submission?