Sploshing fetish sessions … Oh yes! Sploshing, wet and messy fetish (WAM), food play, gunging… My oldest fetish goes by many names.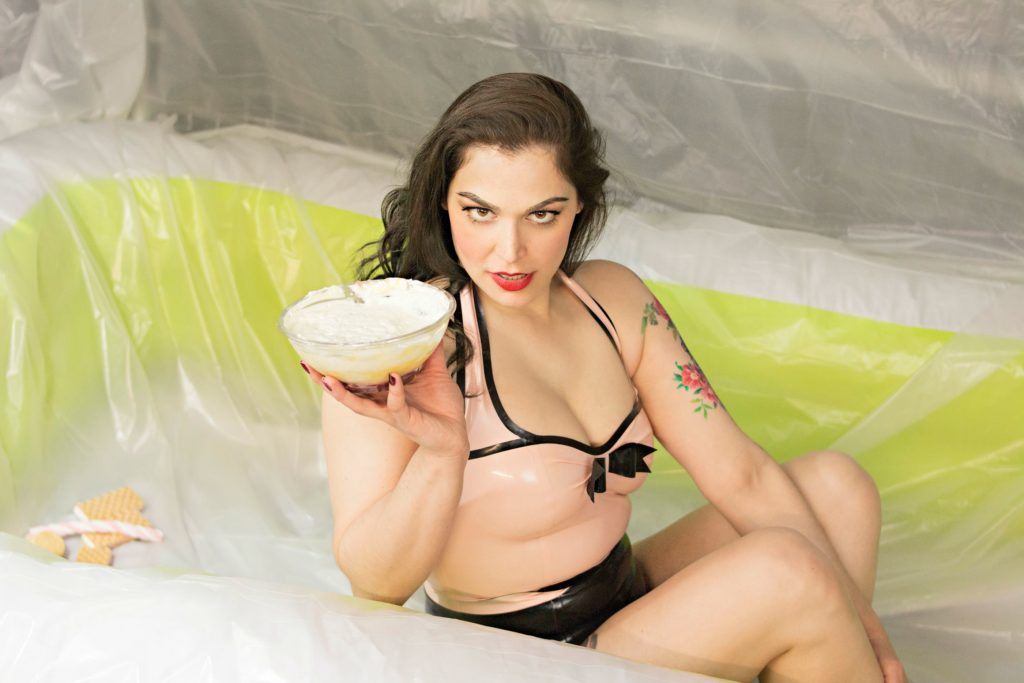 Sploshing fetish sessions are full of sexy, exciting sensation play 
"Mistress this is so humiliating."
"Aww… is it?"
My slave looks pathetic and adorable. The potent mustard falls down his head and onto his face. Next come the beans. A classic. The finale involves a hot-and-cold wank. A little cock and ball torture with hot sauce. He endures the heated, sadistic act. I smear on the teasing relief of cold yogurt. I find pleasure-pain combinations exciting…
Many find sploshing fetish sessions humiliating. They're an opportunity to explore sensation play on the human body. The textures, temperatures, and smells are just a few delightful components. I find sploshing highly erotic. Imagine the feeling of 2 sets of breasts gliding across each other full of custard! Yes. Sploshing is completely ridiculous! And I thrive on the ridiculous. It let's Me laugh, have fun, and escape the norm.
Discovering Sploshing Fetish 
I learned the name for My fetish in a documentary I saw when I was 22. A big group of people doused each other in copious amounts of food. My mind flooded with suppressed fantasies.
There was Ann Margaret who I watched in Tommy when I was 12. I wished I was her in that film set! Rolling around like a lunatic in champagne, beans, and chocolate. There was also Aggie, the old lady in Patch Adams. Her dying wish was to play in a pool of noodles. I swore I wouldn't go to the grave without exploring My fetish either!
Cake-sitting fetish: a sensation soft as petals 
My exploration with  My sploshing fetish led Me cake-sitting. Have you ever sat on a cake? I know. It sounds hysterical. And it is. But until you've tried it, you can't judge it! My pussy feels amazing just lightly gracing the top of a cake. It's a sensation soft as petals, like the finest kiss. And My clit thrusting a cake is indescribable! The orgasm that follows is unreal.
Many consider cake-sitting to count as a form of crush fetish. I'm completely against crush fetish involving animals or insects. Cakes and other foods? Crush them all! You can buy my cake-sitting clips here. Or check out My blog "Beneath a Cakesitting" written from one of My slave's point of view.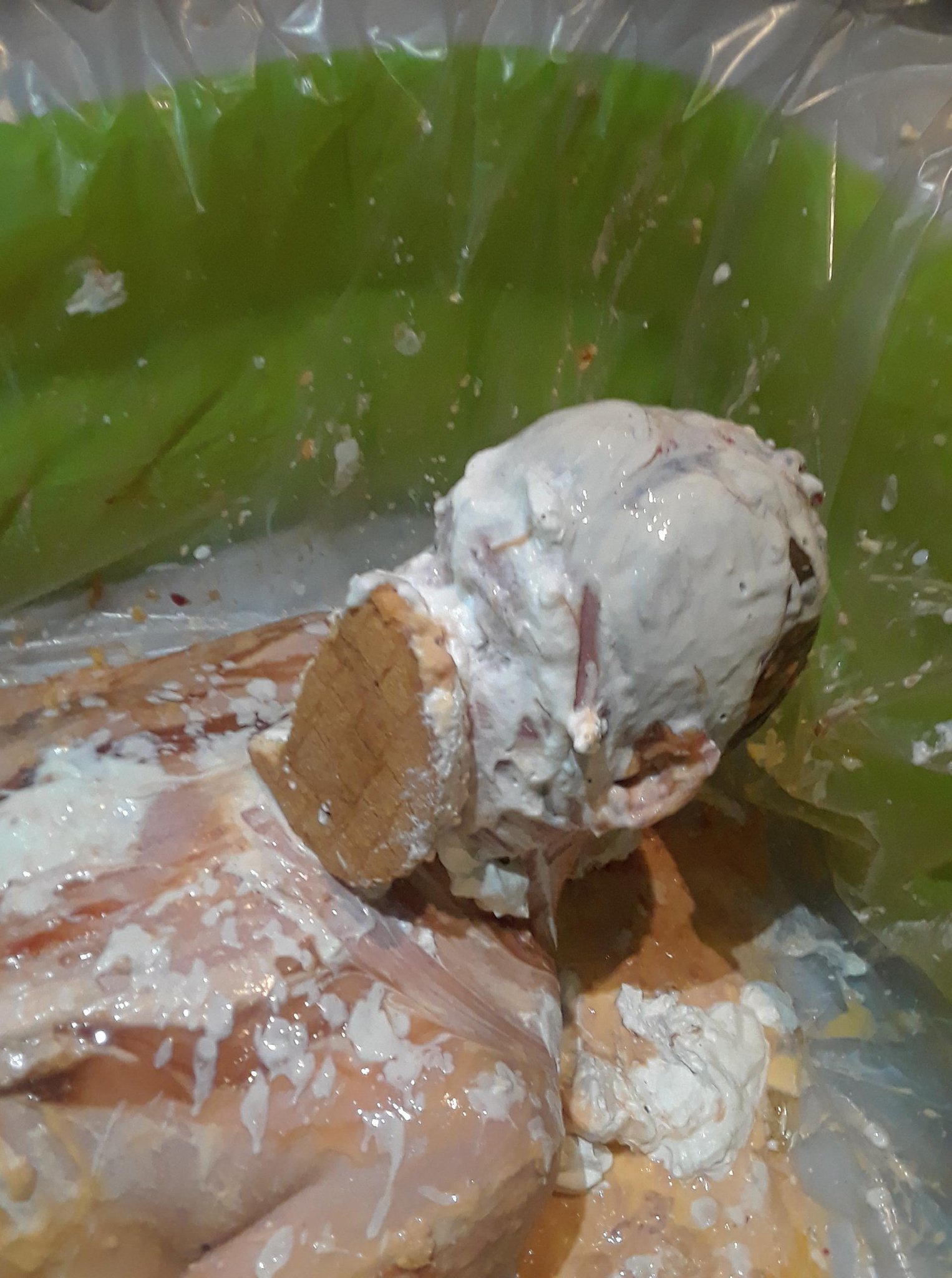 Sploshing fetish is both comical and serious.
Historically, sploshing was a form of humiliation. Think of images of "sinners" or criminals at the pillory having rotten foods thrown at them. Pretty dark, huh?
The flip-side of sploshing is its light-heartedness. The Nickeolodeon of the 80's and 90's was filled with WAM. Gunging of slime, pieing, and obstacle courses saturated with foods. Take a look at The Sundae Slide on Double Dare. 
Wammers outside My generation and culture have their own media they were excited by. For example this Cadbury Eggs ad from 90's Britain. This really excited a slave of Mine now in his mid-40's. Going back to the 60's there was The Great Race. It's said to show "the greatest pie fight ever." They used over 4000 pies in that fight! I'd die to be involved in that. Natalie Wood wearing lingerie during the pie fight is both sexy and funny.
Oh… and I can't leave this one out. Watch Billie Piper sploshing with her client in Secret Diary of a Call Girl episode 4 of season 3 here.
Food play is commonly ridiculed but triumphs nonetheless!
I often recall a particular sploshing session that warms My heart. "Actually, this is the first time I am with a woman since My wife passed away from cancer." To hear My new slave tell Me this was beyond touching. Food play is commonly ridiculed by people both in and out of the kink community. But for those who love it, food play is an exploration in sensuality, humiliation, humor, and so much more. It's a powerful bridge between the hysterical and the heartfelt.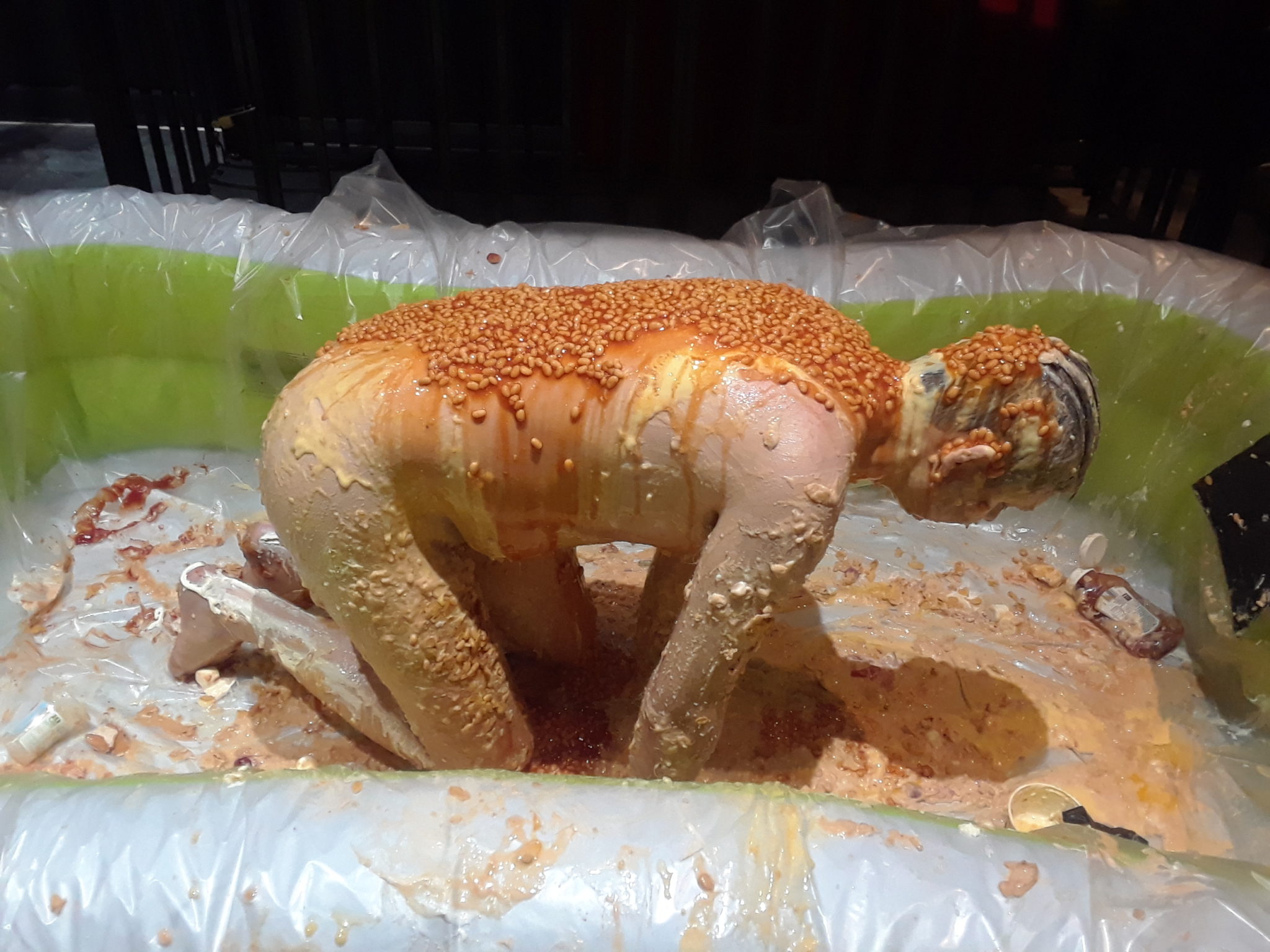 Ready to indulge in a sploshing fetish session with Me? Apply 
here

!
Sploshing fetish sessions are the only sessions where I might agree to switch. Sploshers must be respectful in their approach to Me.
You can buy My sploshing/food play clips at Iwantclips or Clips4Sale.
You can also request a custom sploshing fetish clip by filling out the form here! 
Or call Me on Niteflirt or book a webcam session to get your fix!
This post is dedicated to the Goddess who named Me Her " 10th Muse." I love you. You are my 10th Muse! Thank you for always encouraging My dreams. Which included sploshing of course. I wouldn't be here without you. xx
Tour Dates
S. Florida : Now - Mar. 25
San Fran : Mar. 28
Phoenix : May 23
Denver : June 10-12, 15
S Florida : June 15-July 24th          
       Seattle : Mid-Augst